A Siamese fighting fish with the colors of the Blue Galaxy​ black star hmpk has been bought for 20100 baht ($670) at an online auction, possibly making it the most expensive in this years
Pictures of the fish, with its Galaxy​ black star horizontal stripes mimicking the galaxy , went viral after its breeder worawate posted them on a private Betta fish auction group on Facebook. It is a good sign that it is clear that the beautiful betta market has grown steadily even though Facebook has blocked those farmers.
The best betta fish this month in 30 July 2019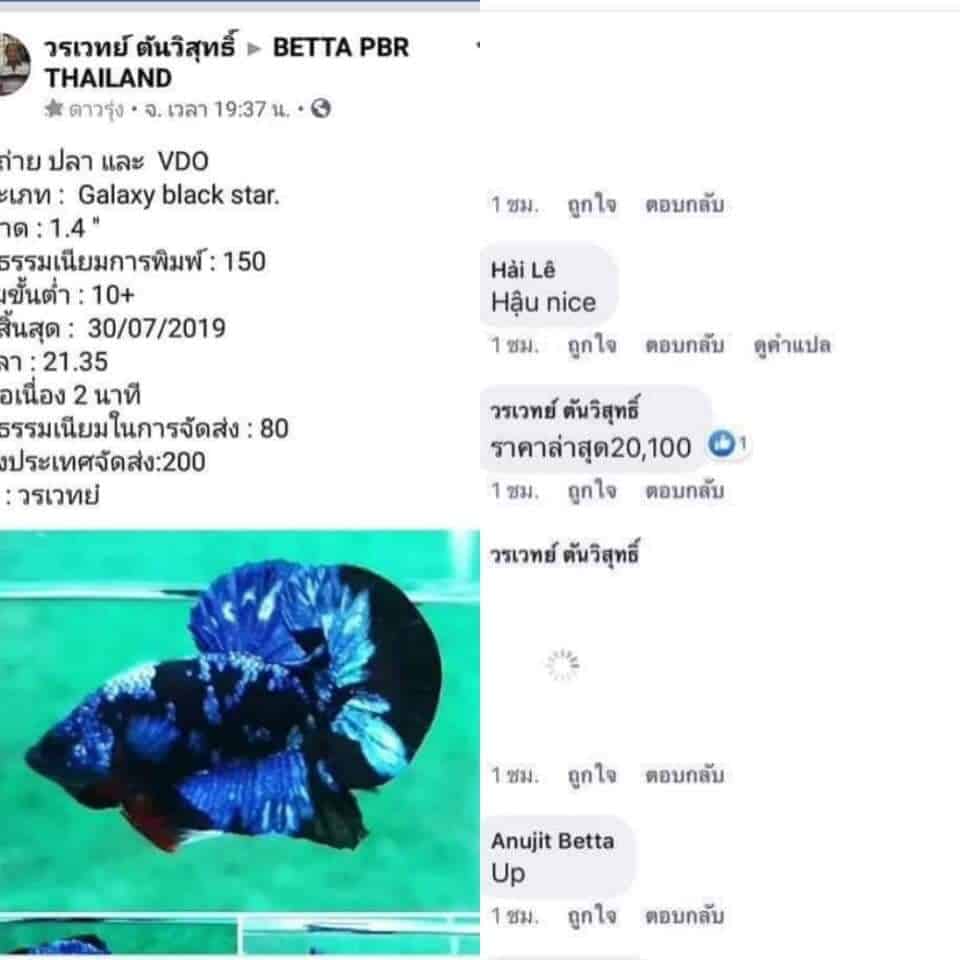 With the aim and intention of the farmers. Allowing us to see the art of breeder again.
We are happy and hope to see the novelty happen later.
Credit picture : Worawate tunvisut