Miss Thailand's national costume inspired by Siamese Fighting Fish —Thailand's national aquatic animal—is becoming an early favorite! Even Miss Universe 2018 Catriona Gray approved it and included it on her Top 6 picks!
LOOK: Miss Universe Thailand Amanda Obdam features 'Betta fighting fish,' the national aquatic animal of Thailand, in this year's Miss Universe national costume competition.
Costume has been finalized and it is called 'Trirong Anongnat Suphanmacha'.
TPN Global Company Limited (TPN), the copyright holder of the Miss Universe Thailand announced that the costume has been created with inspiration from 'Lady in Literature' combined with the colors of 'fighting fish'.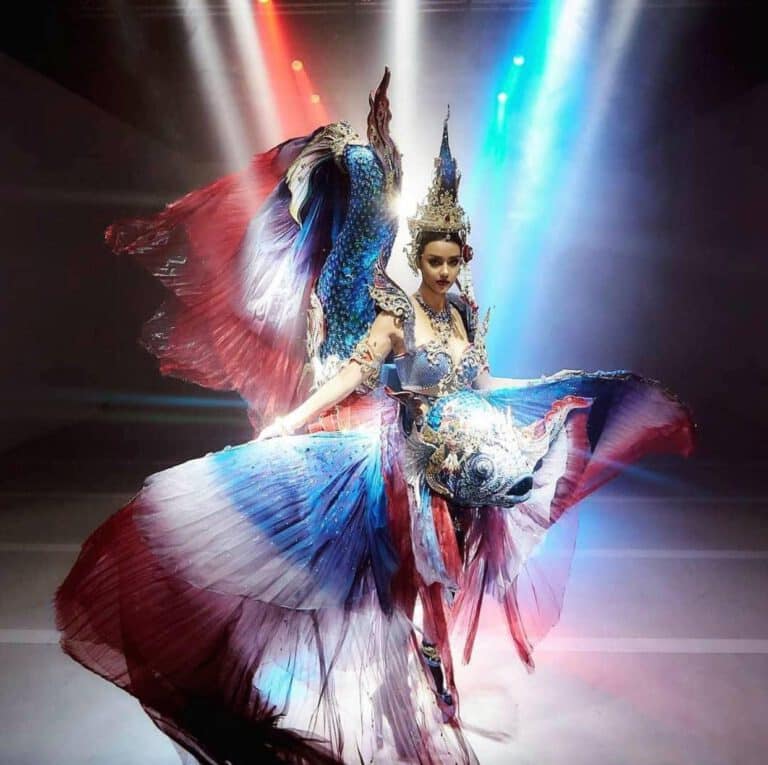 Made by renowned designer Akarat Phusanaphong which he created with inspiration from 'Mrs. Suphan Macha' in the literature on the Ramayana. It brings the grace of Mrs. Suphan Macha but transforms it into the beauty of 'Thai fighting fish', the valuable and colorful national aquatic animal.
The costume has been enhanced with the colors of the tricolor flag on the swaying fins. This pattern is a virtual pattern of the short-tailed fish in the national flag pattern which is reputed to have the highest price in Thai history Known as 'Chao Trirong'.
The Fighting Fish or 'The River Fighter of Siam' is considered to be the national aquatic animal of Thailand confirmed by the Cabinet's announcement on 5th February 2019. The fish is known to be more than 100 years and famous throughout the world.
Popularly, they call this fish 'Siamese Fighting Fish' from such a beautiful image. World's leading mobile manufacturer Apple also used the picture of in the promotion of the iPhone 6. Amada will now swim on the universe in her stunning costume. With all the preparations she has been doing, Amanda will surely give a strong competition to the other ladies at Miss Universe 2020.
Who is "Trirong"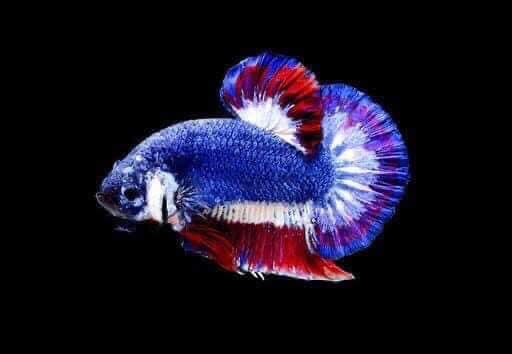 Trirong is one of the most beautiful betta fish in the world that is painted in the Thai flag. A distinctly contrasting color, a betta fish auctioned starting at 99 THB or $ 3, and auctioned off to 5,3500 THB ($ 1,530) on 15th November 2016 by the winning bidder, Chuchat Lekdangyu.
It is a historic time that betta was auctioned off at the highest price in the world.
Trirong is the most expensive betta fish in the world
Credit picture: Chuchard Lekdangyu
Art: Akarach