10 BEST EASY LIVE PLANTS FOR BETTA TANKS
With their vibrant colours and long flowing tails and fins, bettas are wonderfully attractive fish – and you can enhance both their health and their natural beauty by carefully planning your betta fish tanks with plants.
When it comes to putting together your perfect tank, betta plants are an important part of the equation.
betta fish plants
Should you consider using live plants in your betta tank?
What about plastic plants or silk plants?
Are there some live plants that bettas like better than others?
Keep reading to find out.
10 AMAZING PLANTS FOR BETTA FISH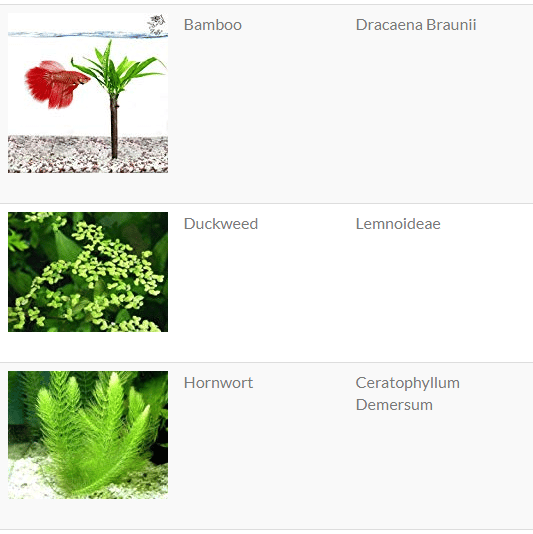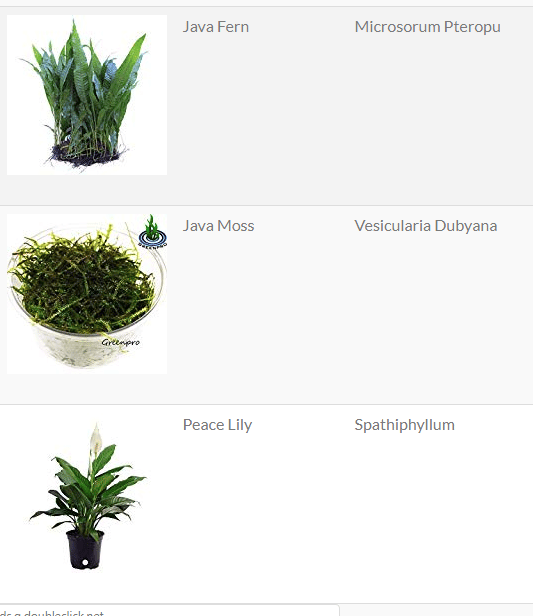 ARE THERE PLANTS IN THE NATURAL HABITAT OF BETTAS?
Bettas originate from the rice-paddy fields and river basins of Asia.
In the wild, they're used to a habitat that's relatively shallow and thick with vegetation – which makes them an ideal fish for keeping in small domestic aquariums.
Like all animals, your betta is likely to be happiest in an environment that mimics their natural home.
This means adding some live betta plants to your aquarium.
DO BETTAS LIKE LIVE PLANTS IN THEIR TANK?
Because plants are part of the traditional betta habitat, they really do seem to enjoy playing in plants and hiding in their stems and under their leaves.
Plants recreate the natural environment they're used to living in, and recreating a natural environment can help many different kinds of fish to feel relaxed and comfortable in their tank.
Bettas also like to nibble on various plants.
Although they're carnivorous fish, bettas benefit from having a little fibre in their diet to "move everything along" – just like us!
Natural live plants can give them this extra fibre without you needing to supplement their diet with fresh peas or other kinds of vegetables such as lettuce, spinach, cucumber or zucchini.
So, adding live plants to your aquarium is an excellent way to maintain the optimum health and living conditions for your betta.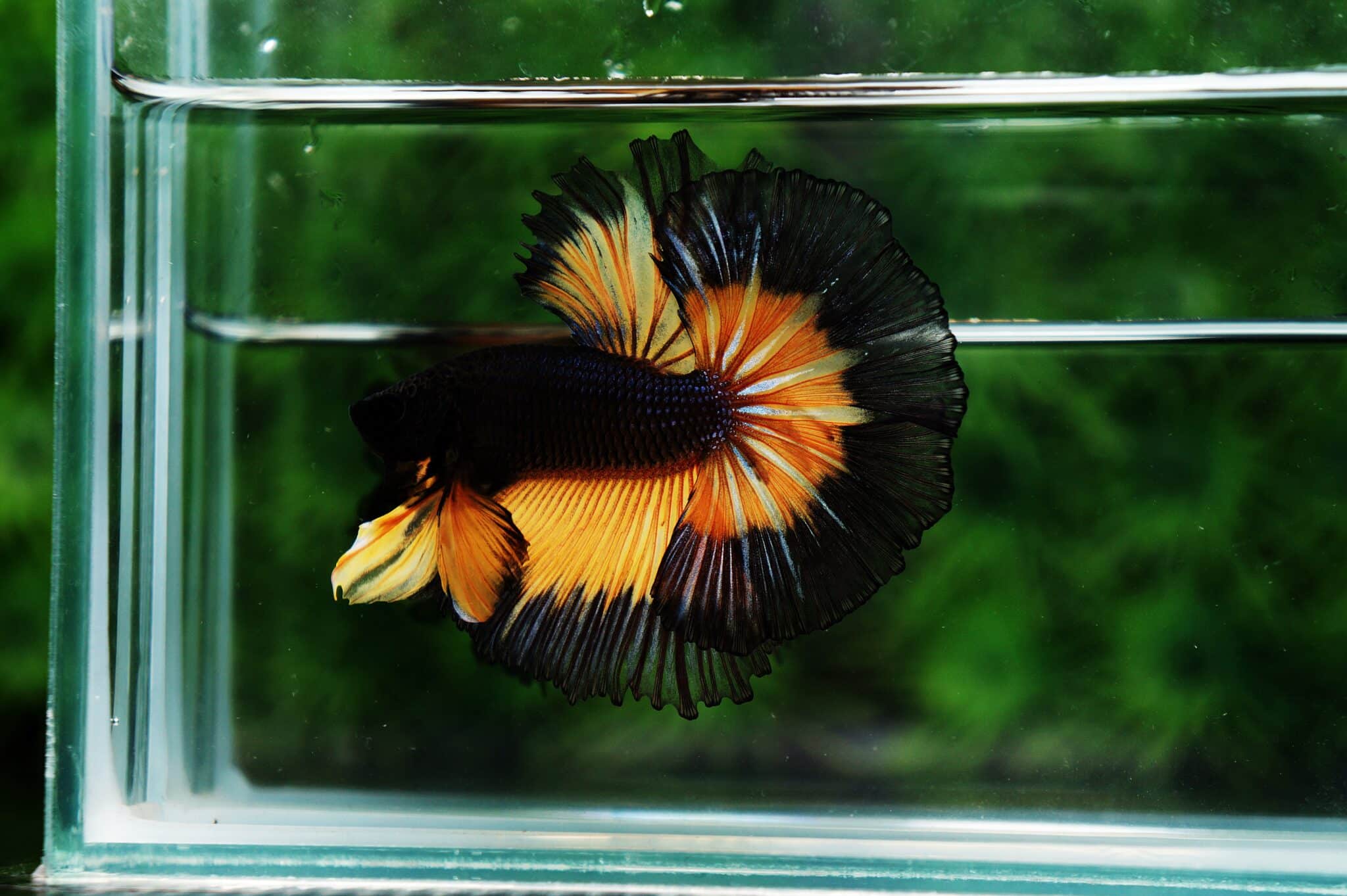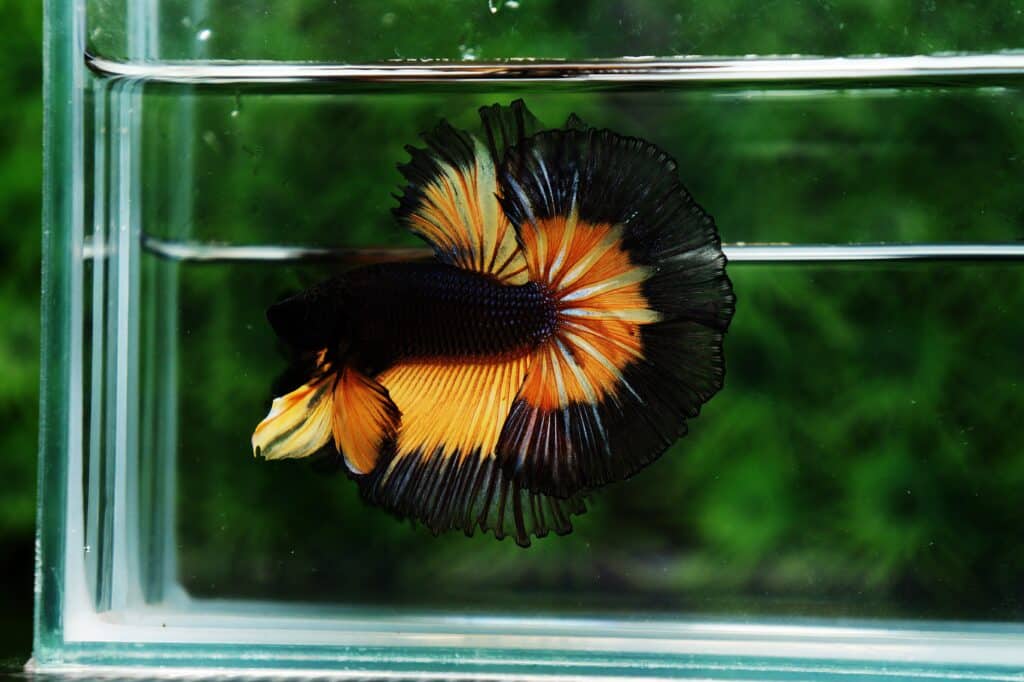 WILL PLASTIC PLANTS HURT YOUR BETTA?
Plastic aquarium plants are generally designed to be safe for most pet fish.
However, bettas have beautiful long, flowy tails and fins. Sometimes a betta might catch their tail or fin on a rough edge of a plastic plant, especially a cheap one, and they could hurt themselves.
Make sure that if you are using plastic plants with your betta fish, that they are soft and pliable rather than hard or rough. Live plants are a better option for a range of reasons including oxygenation and filtration.
ARE SILK PLANTS SAFE FOR AQUARIUMS?
Silk plants can be a good alternative to plastic plants in a betta tank.
Silk plants are generally softer and have less chance of accidentally hurting your betta if they brush up against them or play or hide in them.
However, silk plants don't offer the same benefits that live plants do, such as oxygenation, filtration and others.
HOW DO LIVE PLANTS WORK IN A BETTA TANK?
Live plants work in water the same way that forests work in our own environment – they help to create oxygen for the water of your tank.
Live plants naturally absorb toxins and other substances from the water that can harm your fish.
For example, some live plants are fantastic at sucking up ammonia from your betta's excretions, so they also help you to keep the tank clean. And anything that reliably and naturally cuts down on your cleaning requirements is a good option, right?
HOW SHOULD YOU CARE FOR LIVE PLANTS IN YOUR BETTA TANK?
Different plants have different needs, so you will need to learn about each plant species before deciding whether they're right for your tank of bettas and what kind of care they'll need.
If you buy rooting plants, the roots will start to grow downwards into your substrate (if you plant them) or into the tank water (if you let them float free).
Always keep an eye on how big the plant is getting, so that you can trim if you need to, or move the plant to a larger tank.
Bettas take in surface air through a special organ called a "labyrinth" on the top of their head, so they need to be able to reach the surface easily and not have to fight their way through a forest of floating plants.
If any of your plants start looking unhealthy or brown, take them out of the tank and replace them so that they don't compromise the water quality in your betta's aquarium.
WHAT SHOULD YOU LOOK FOR WHEN BUYING LIVE PLANTS FOR YOUR BETTA AQUARIUM?
Make sure you always choose plants from a good aquarium shop or pet store, as the staff there will understand what's best for your betta and can give you good advice.
If you go shopping for plants on your own, always look at them closely to see if you can see any signs of rot or discolouration. Try to avoid buying anything that looks like it's less than perfect!
For live plants that are sold in tubes or separate packages, follow all the instructions on the label.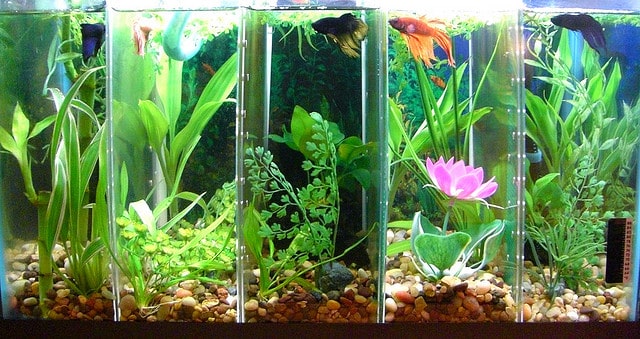 Be careful about buying plants from community tanks.
These plants are in an environment you don't know anything about, so they could be carrying diseases or parasites that you could then inadvertently introduce into your tank at home. This could easily result in your betta fish getting sick or even dying.
WHAT LIVE PLANTS SHOULD I ADD TO MY BETTA TANK?
In this article we'll cover 10 of the most popular live plants for your betta aquarium.